Reflective Clothing.
First what's coming in mind hearing reflective vest is construction workers. It's very important been seen from long distances, especially when you are walking on the street during darkness. But what to do if you don't want to look like a construction worker or police officer? We have a solution. With creative abilities and passion for functionality, we created a new version of the reflective vest.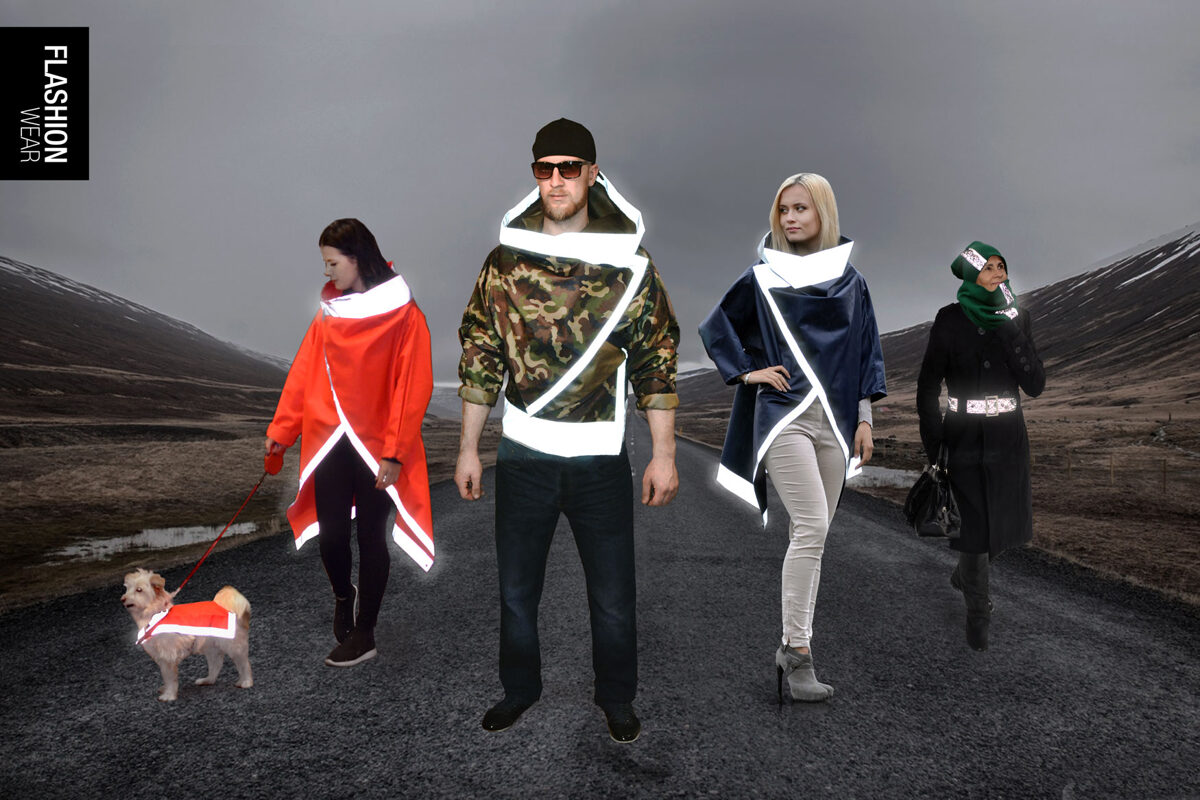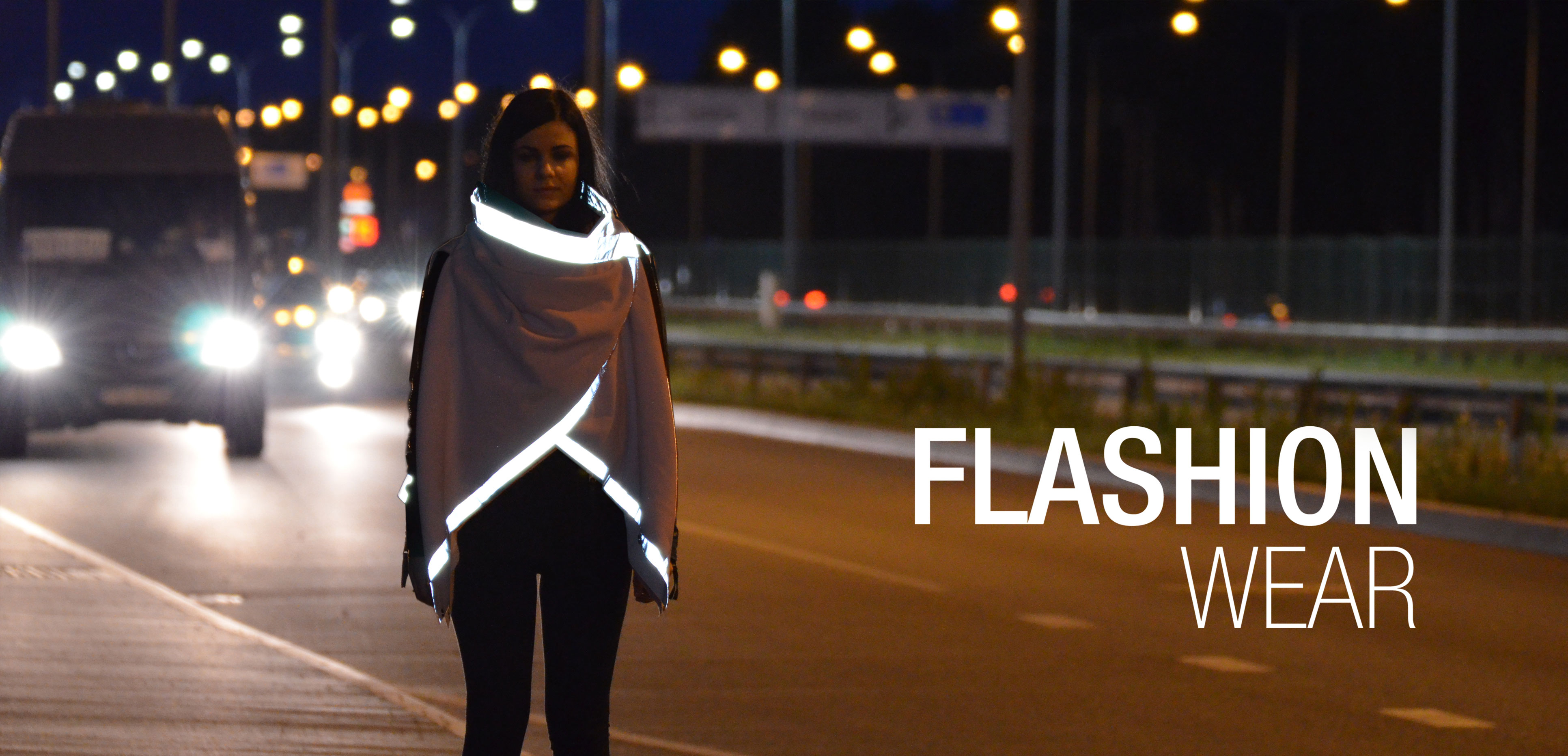 FLASHION WEAR clothing - Why it's so special?
It is not only about the look - it is about the functionality.
1. It's TRANSFORMABLE - One vest can be worn in more than 6 different ways. You can change it based on weather conditions.

It can be a long vest and a short vest at the same time. If it's cold and windy you can use the longer, tighter version of it, if it's raining, change it for a hoodie version, but if it's too warm for you, change it for open version. See the video instruction.

2. STYLE - Finally no more awkward feelings about your look. For all those different versions, they all look good and stylish.

3. SAFETY features - One thing is the look, but another thing is safety. It is very important to care about your own safety and that's why we made reflective parts big enough to been seen for a long distance.
4. MATERIAL options - For cold seasons we offer warm and soft fabrics, like wool, for rainy and windy seasons - water-resistant and waterproof fabrics, but for warm seasons - light and breathable materials.
5. UNISEX - It doesn't matter if you are a man or a woman, it looks good on bought of you!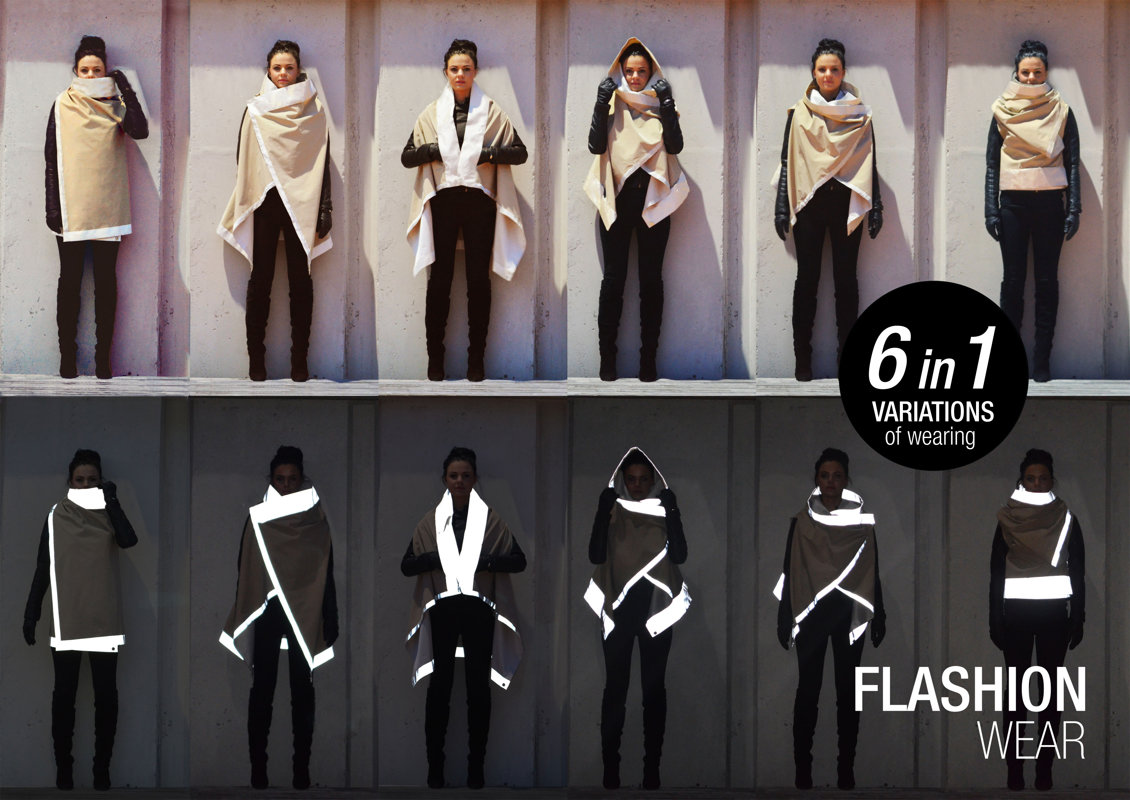 Don't worry - wearing instruction is included. See the video instruction here.